28.03.2018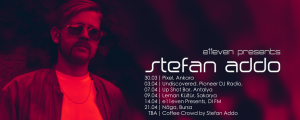 Here are the upcoming events and radio shows.
Booking Contacts
Turkey | Kjeld van der Heijden
kjeldvdheijden@gmail.com
Rest of The World | Sarper Altınyuva
sarper.altinyuva@yahoo.com
20.03.2018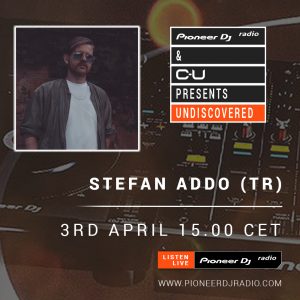 We have a good news that Stefan Addo will be playing for Change-Underground C-U Presents #Undiscovered Show On Pioneer DJ Radio on April 3, 2018. Also, We had an interview with C-U Crew. It'll be shared with You soon. Stay in touch for more details.
Here are the links where You could listen to the show.
Listen live via www.pioneerdjradio.com
Download and listen via iOS APP http://bit.ly/PDJRadioAppIOS Download and listen via Android APP http://bit.ly/PDJRadioAPPAndroid
You could follow the show on Facebook Event Page.
17.03.2018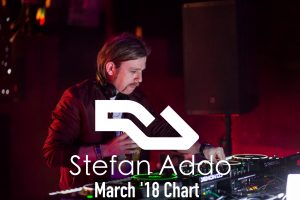 Stefan Addo shared his March Chart on Resident Advisor. The Chart includes tracks from; Butch, Erdi Irmak, Tone Depth & Amplish, Ziger and more. Click here for checking the whole chart.